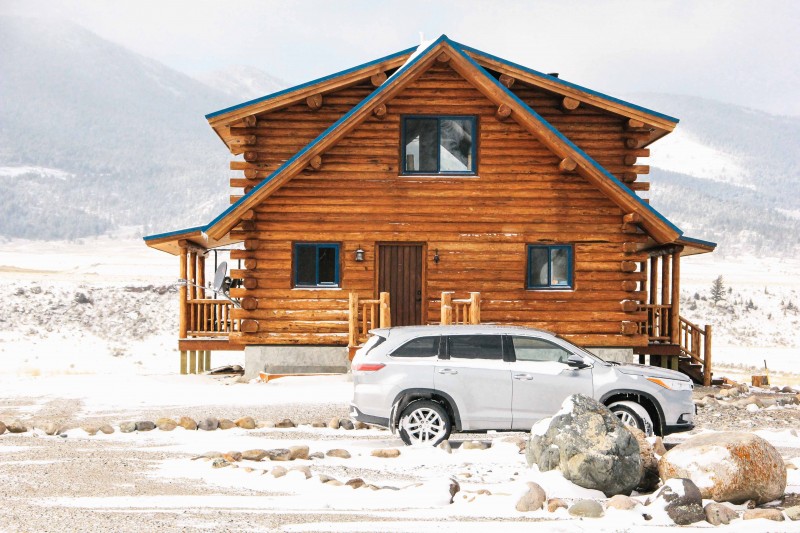 For those of you who haven't seen my last Vlog, I'm back in the US, Montana. When my lovely friend Andrea invited me to spend some time in the beautiful wood Cabin she rented for winter in Cameron, in the middle of nowhere, I couldn't say no. I mean look at this place… this is nothing more than living the dream to me.
So here I am, exploring breathtaking places everyday with Alex and Andrea, two of my favorite instagramers.And you know what? Wildlife is everywhere♥! As I said.. I'm living the dream and I feel so lucky and blessed for that.
Stay tuned for more adventures! Tomorrow we'll be off to Jackson for a couple of days to try to spot some wild Bisons!
Pour ceux qui n'ont pas vu mon dernier Vlog, je suis de retour aux Etats Unis, Montana. Quand mon amie Andréa ma gentillement proposé de venir passer du temps avec elle et Alex dans leur magnifique Chalet loué pour l'hiver, je n'ai pas pu refuser! J'veux dire… regardez moi cet endroit! J'ai l'impression de vivre un rêve éveillée! Se lever tous les matins, au milieu de nulle part et prendre son bol de céréales face à une vue à vous couper le souffle et aller explorer des endroits plus fous les uns que les autres avec 2 de mes instagramers préférés… là tout de suite, je me sens tellement mais tellement chanceuse.J'essai de profiter de chaque secondes à fond.
Programme de demain: direction Jackson pour 2 ou 3 jours en espérant photographier des bisons sauvages! Stay tuned for more adventures!
Lots of Love
XXX Lily
(Picture of me by Andréa Dabene).